Patch the Pirate Clubs
The Patch Club is an exciting children's choir club, for children K4 – 6th grade. that emphasizes Godly principles of living, along with sound musical training.
​The central emphasis of our clubs is:
1. Singing character building, God-honoring songs
2. Providing musical training
3. Hearing godly character lessons and Bible lessons
4. Participating in scripture memory
5. Offering an exciting meeting full of fun and games that every child will enjoy
​Each of these is designed to work together to promote faithfulness and godly character in our children's lives. Children love singing! They love singing about God most of all! Add singing, a wonderful story, and games, and that equals one wonderful night. The children love story time so much they always say, "Can't we please read the next one?"
In addition, each child will have an opportunity to serve the Lord through musical presentation. Throughout the Patch year, the club sings in church services and gives a special year-end presentation in June. In Patch the Pirate Club, each child will receive the benefit of both musical and Biblical instruction.
Patch the Pirate is for children K5 through the 6th grade, and meets Wednesday nights at 6:45 p.m.
Patch the Pirate's Club Verse is: Colossians 3:16, "Let the word of Christ dwell in you richly in all wisdom; teaching and admonishing one another in psalms and hymns and spiritual songs, singing with grace in your hearts to the Lord."
The Sailor's Salute is: "I pledge allegiance to the Lord Jesus Christ, Whose name I love and Whose praise I sing. As a faithful sailor in Patch the Pirate Club, I will do my best to serve my Savior and obey His Word."
We welcome you to this exciting ministry. If you are looking for a church home or even if you have a church, but you'd like involvement for your children on Wednesday nights, climb on board our jolly ship!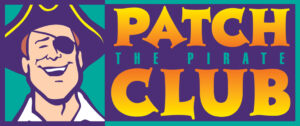 Patch the Pirate Club
– Teaching the eternal truths of Scripture in a Wednesday night program focusing on Bible, music, and character in a thoroughly enjoyable way. Grades 2nd through 6th.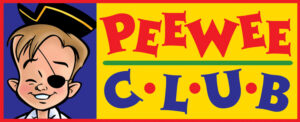 Pee-Wee Pirate Club
—A program similar to Patch club, teaching Bible, music, and character, age adjusted for our youngest club members. Ages K4 through 2nd Grade.
1611 Crusaders Boys Club
–

The mission of the boys club is to install confidence and anchor it with self-discipline. The Boys Club was started to help boys, ages seven through twelve, test themselves in a safe environment, to learn Bible wisdom and how to grow up in Christ, and learn to be strong young men.