C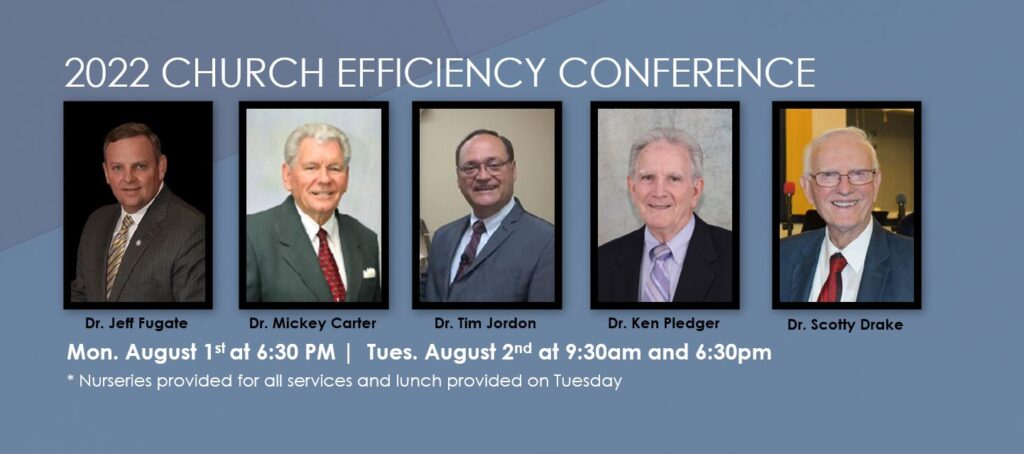 August 1st & 2nd, 2022
Don't miss a wonderful time of preaching from some great men of God. Nightly services Monday and Tuesday start at 6:30pm and a Tuesday morning service at 9:30am. A Free Lunch is provided on Tuesday! Nurseries will be available for all services.
Monday Evening 6:30pm – Pastor Ken Pledger
Monday Evening 7:30pm – Pastor Jeff Fugate
Tuesday Morning 9:30am – Pastor Jeff Fugate
Lunch Provided following the AM Session
Tuesday Evening 6:30pm – Dr. Scotty Drake
***Starlight Members:
There is a sign-up sheet at the visitor's booth to work in the nursery during the Monday and Tuesday evening services and the Tuesday morning service. Workers are needed for the nursery and the 3-4 year olds.
We also will need servers at noon on Tuesday to help serve the lunch that will be provided. Please sign-up where you can help. Sign up sheets will be at the visitors booth soon.
Be praying for safety for our speakers and guests as they travel. Pray that the Lord uses this conference to do and say exactly what His will is during this Conference and time of spiritual nourishment for Starlight and the guests that join us.